Things to Do in a Madison Winter
Seasonal Affective Disorder is no joke. People REALLY do suffer from depression in the grey months of the year. Just about everyone north of the Florida border is probably experiencing some sort of Winter Blues.
So what can you do if you find yourself, even mildly, affected by Winter Blues?
EMBRACE IT? As Shilagh A. Mirgain, UW Health psychologist, says ""If we can't get out of winter, it's better to get into it…" Change your mind set about winter.
Here are 5 things to do in Madison Wisconsin, that you can't do anyother time of the year EXCEPT winter. And with the snow we've had, you should really take advantage. It's less than 30 days till spring and then they'll be gone!
Tenny Park Ice Rink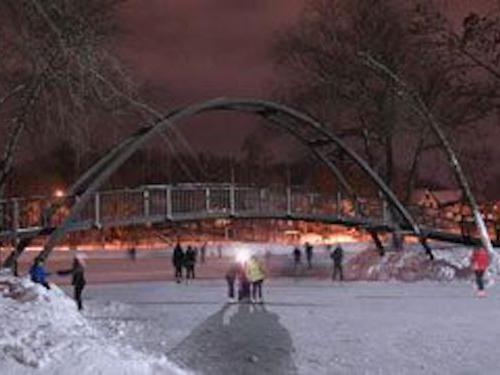 You simply cannot ice skate without smiling! It warms the heart even when it's freezing outside. This is a great family outing, or a sweet romantic date. If you've been inspired by all the winter Olympic's sports, perhaps hockey would get your blood flowing a bit, you can do that here too, (even rent the stick for a quick game). The rinks are open M-F 3p.m. to 9p.m and Sat & Sun 11a.m. – 9p.m. Once the sunsets and you need a little warming up, you can even stand by the fire and bask in its warm glow. This is a fantastic way to beat the Winter Blues.
Devils Head Ski Resort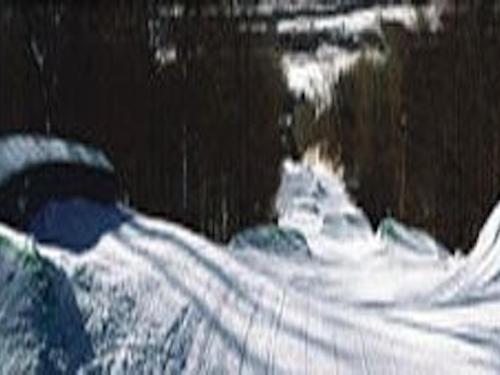 Situated just 40 minutes from Madison, Wisconsin, it's a straight shot to fun and excitement. These folks KNOW skiing. Established in 1970 in the heart of the Baraboo Bluffs there are 30 runs for every level of skiing from beginners to pros. Their longest run is 1 ½ miles long. If the beauty of the serene surroundings doesn't delight your soul and lift your spirits, the sheer adrenalin spike will raise your endorphins to a level of euphoric excitement that will lift you right out of your winter blues to place of joy! There are 5 places to grab a bite to eat and warm up right on the property, you can make a whole day of it and maybe forget its winter.
West Towne Mall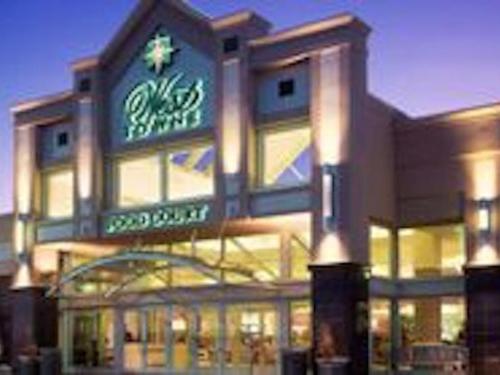 Maybe getting out and playing in the snow, isn't exactly what you were looking for, how about a bit of spring fashion and trends to put a little leap in your step? With over 120 shops, eateries, and department stores, you could shop for hours. This close to Spring, the stores will be busting with bright cheery colors, just what you need to soothe the winter blues.
Madison Children?s Museum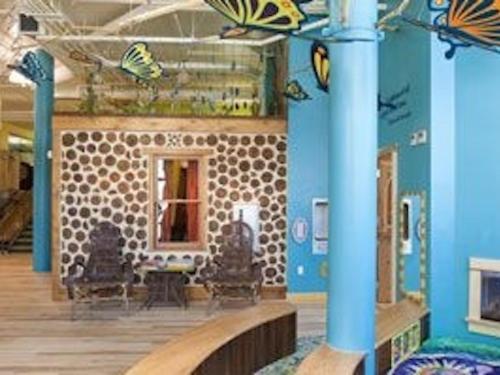 Even the kids are sick of the snow days! At this rate they'll be in school until July 4th. Make a trip to the Madison Children's Museum and feel like a kid again. There are so many colorful and fascinating exhibits all in one place, you can't help but act like a starry eyed kid. Don't waste another minute sulking about the winter blues, put your snow boots on and head on over!
Olbrich Botanical Gardens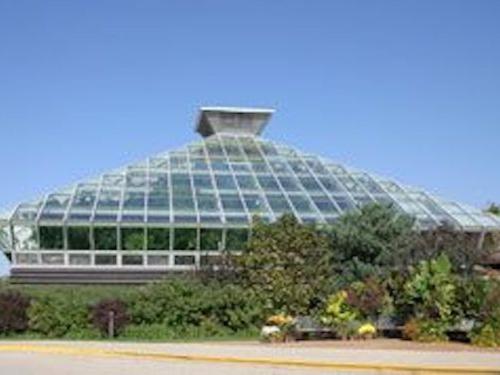 Let yourself be swallowed up by the tropics at theOlbrich Botanical Gardensin the Bolz Conservatory. As you walk through and notice all the foliage, take a deep breath and imagine you're somewhere warm surrounded by tropical blooms and waterfalls. The path leading to the conservatory might be covered in snow, but once in, you'll hit a wall of moist tropical warmth, butterflies and magnificent flowers blooming like nobody's business. The thick lush greenery hides the grey, cold wintery outside so well, you'll start to wonder if you've jumped in the Madd Hatter's hat into a tropical wonderland.
So instead of hiding inside where it's dark and gloomy, only to peak outside to see if the snow plow has cleared the street again, weather the winter, join in the fun, embrace the snow that will soon be long forgotten and visit one of Madison's great attractions.
If you're looking for a convenient place to stay or a change of scenery while you take in all of Madison's winter wonders, come stay at our place, The Sleep Inn & Suites, we'll keep you warm and cozy while you're here.